Welcome to Our Service Department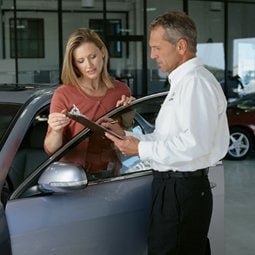 Verner-Cadby Ford Has You Covered with Professional Auto Service & Repair in Fairfield
When it comes time for an oil change, there's no need to search Montclair and Parsippany, up and down - Verner-Cadby Ford is standing by, ready to service your Ford F-150, Escape, EcoSport, Edge or Explorer efficiently and reliably. Our team of auto service and repair experts is well versed in everything automotive, and specially trained to tackle any task on Ford models. Efficient, expeditious and attentive, our service staff exceed expectations throughout the entirety of your service appointment.
We offer an array of services to keep your Ford on the road for years to come. From straightforward routine maintenance tasks like oil changes and brake pad replacements, to more in-depth engine repairs, our team boasts the experience and equipment needed to perform any repair you need with impeccable precision.
To schedule a service appointment with Verner-Cadby Ford, simply fill out our contact form online. We'll confirm the details of your appointment prior to your arrival, including the date, time, and type of service needed. After having received your service, you'll leave our dealership with absolute peace of mind that your vehicle has received the utmost in attentive, professional care from specialized Ford technicians!